All prices reduced up to 60%
TOV FURNITURE OCTOBER SALE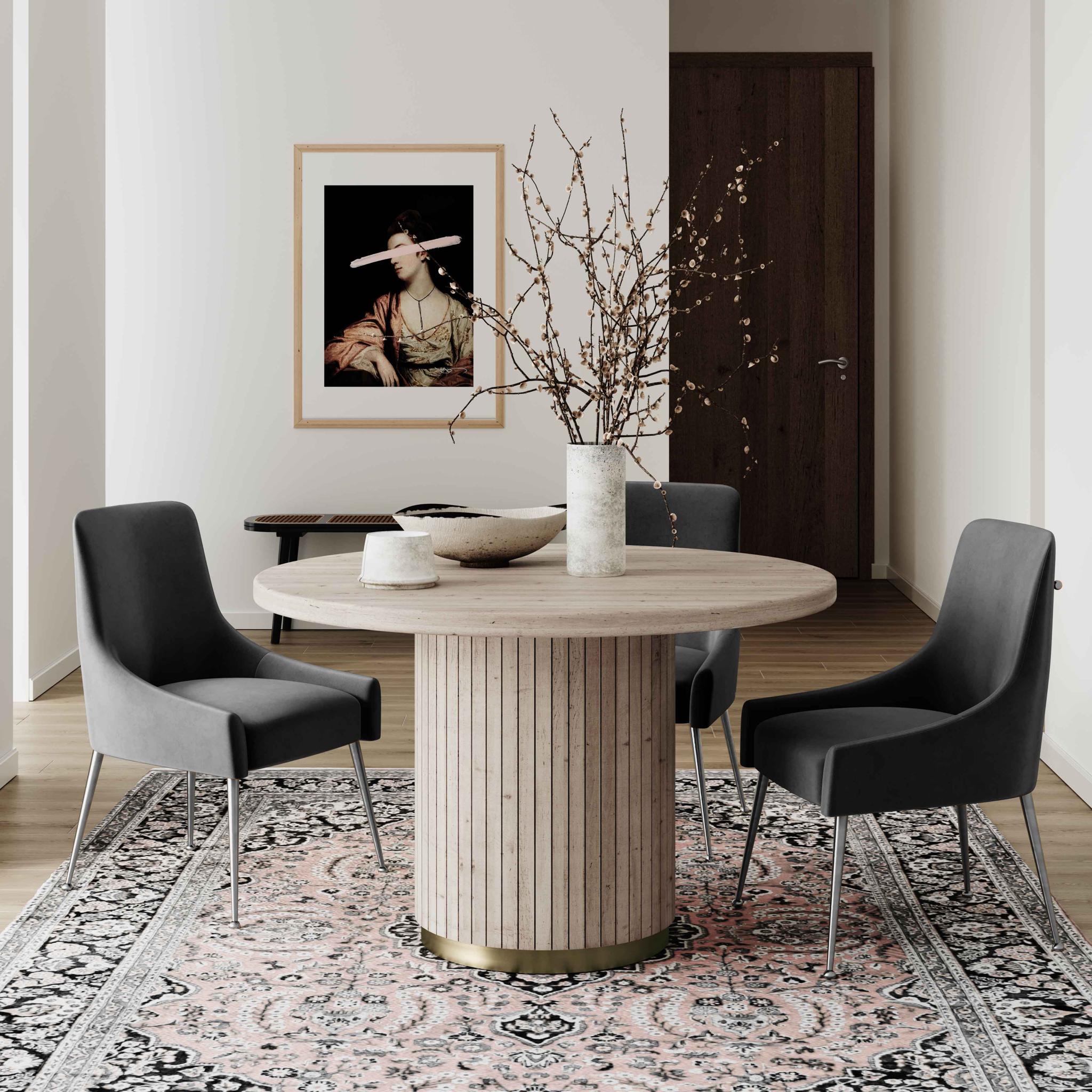 Facing forward. Bringing you more.
TOV Furniture
Discover the Beauty of Minimalism in Furniture Design
Welcome to Minimal and Modern Furniture
At Minimal and Modern, we believe that less is more. Our carefully curated collection of minimalist furniture pieces is designed to bring simplicity, elegance, and functionality into your living spaces. With a focus on clean lines, quality materials, and timeless design, we offer furniture that transcends trends and fosters a sense of tranquility in your home.
Our Philosophy
Minimalism is more than just a design style; it's a way of life. It's about decluttering your surroundings and embracing the essentials. Our furniture reflects this philosophy by incorporating the following principles:
1. Simplicity
Our minimalist furniture pieces are characterized by clean and uncomplicated forms. We embrace the "less is more" mantra, ensuring that every piece serves a purpose without unnecessary embellishments.
2. Functionality
Minimalism doesn't mean sacrificing functionality. Our furniture is not only aesthetically pleasing but also highly practical. Each piece is thoughtfully designed to enhance your daily life.
3. Timelessness
We focus on creating furniture that stands the test of time. Our designs are not driven by fleeting trends but by enduring beauty and quality craftsmanship.
Living Room
Explore our range of minimalist sofas, coffee tables, and entertainment units that transform your living room into a serene haven for relaxation and entertainment.
Dining Room
Elevate your dining experience with our stylish dining tables and chairs, designed for both form and function. Create lasting memories around a minimalist dining table.
Bedroom
Experience the ultimate in comfort and tranquility with our minimalist bed frames, nightstands, and dressers. Your bedroom should be a peaceful
retreat.
Office
Stay productive and organized with our minimalist office furniture solutions. Clean lines and efficient design help you create a clutter-free workspace.
Why Choose Minimal and Modern?
Quality Craftsmanship: We work with skilled artisans to ensure every piece of furniture is made to the highest standards
Sustainable Materials: We prioritize sustainable and eco-friendly materials to minimize our environmental impact.
Customer-Centric: Our dedicated customer support team is here to assist you every step of the way, from selection to delivery.
Worldwide Shipping: We deliver our minimalist furniture to customers around the world, bringing the beauty of minimalism to homes everywhere.
Join the Minimalist Movement
Discover the beauty of minimalism in furniture design with Minimal and Modern. Embrace a lifestyle of simplicity and elegance by browsing our collections today.
Contact Us for more information.
My "Myra" chair in silver gray by TOV is THE perfect accent to my redecorated guest room. I could not be happier with your price point, customer communication and flawless delivery. I will recommend your website to everyone I know!
This past order I had a couple questions and their customer service option via Facebook messenger was very convenient and helpful! I'll also add that their prices have been the lowest on the internet for both of our purchases and included free shipping.
It looks great and the top is easy to clean. Color is as rich brown/gray and adds depth to the room. The gold color is on the warm gold tone side. I have a rough and tumble kid and she loves this.
Our brands have been featured in